Training workhshops on SDGs and social entrepreneurship
30.04.2021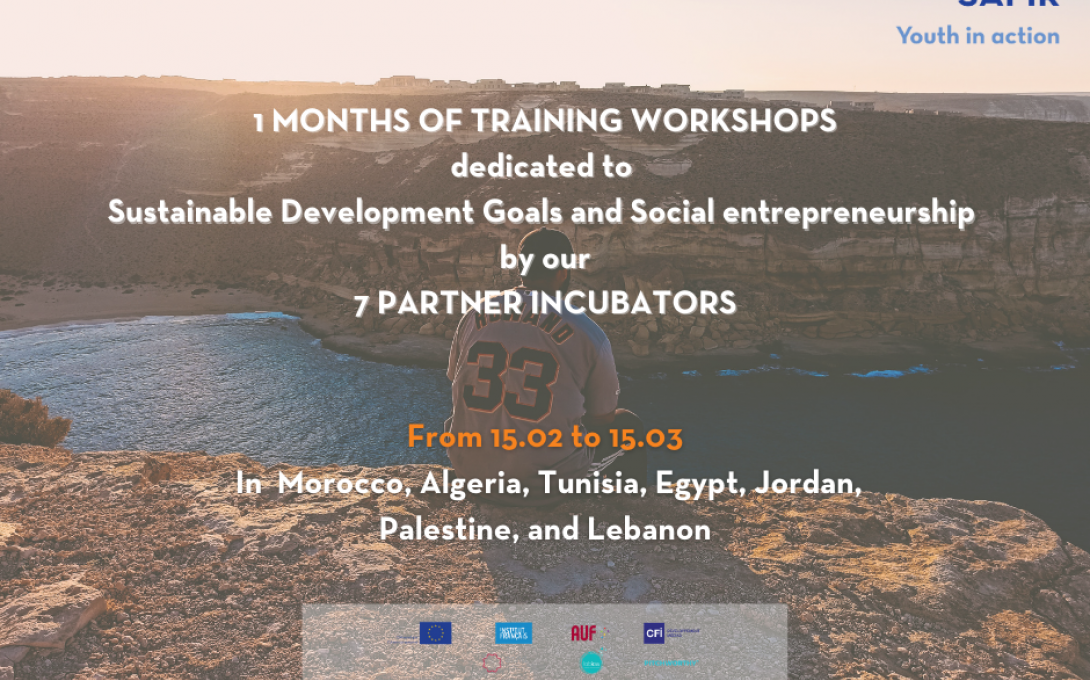 Safir 1st training workshops took place from mid-February to mid-March 2021.
These local workshops, our fist activity towards young people from Nothern Africa and the Middle-East, mark the launch of a new community of Safir young recipients !
Implemented by Safir's 7 parner incubators, these sessions have allowed us to introduced approximately 225 young people to the Sustainable Development Goals (SDG) and to social entrepreneurship.
During the workshops, the young recipients have benefited of a presentation sessions of the Safir project, as well as 4 training sessions on :
Workshop 1 : Introduction to SDGs
Workshop 2 : Introduction to social entrepreneurship
Workshop 3 : Structuration of a project idea through the social BMC
Workshop 4 : Project pitching
This community of commited young people will soon be expanding, thanks to the launch of 2 call for aplications which will be selecting more than 400 young people  by the end of summer !
More information on the launch of these new call for applications towards young people who :